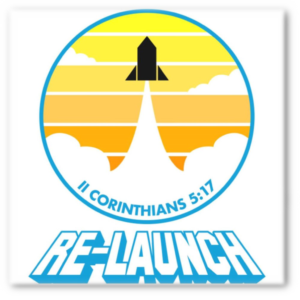 II Corinthians 5:17

Therefore if any man be in Christ, he is a new creature: old things are passed away; behold, all things are become new.
Stephen Salz, Youth Pastor
Nathan & Lindsay Foust, Counselors
RE-Launch Youth Group is a terrific environment for any teenager to learn more about Christ and how to best honor Him. With dynamic messages from Stephen Salz and others, teenagers get practical advice and wisdom from the Scriptures. The emphasis is kept on the Gospel, while allowing for an enjoyable safe-haven for teens from all walks of life to come together, worship, and fellowship.
Want to find out more? Come visit us. Youth group meets every Wednesday at 7:00 PM–a time set aside specifically for teens–at Mountain Springs Baptist Church. During summers, we meet at Snow Park on Indian School at 6:30. Those who would like a ride to/from the church can meet there at 6:20.